Kaikki yhdessä pilvipohjainen varausohjelmisto, joka tarjoaa älykkään ja käyttäjäystävällisen kokemuksen sinulle ja asiakkaillesi.
Oletko valmis aloittamaan? Anna yrityksesi sähköpostiosoite
Ilmainen 30 päivän ajan. Luottokorttia ei tarvita.
Ei sopimuksia. Peruuta milloin tahansa.
Hallinnoi ja käytä sitä kaikkialla 24/7
---
Järjestelmänvalvojan ja henkilökunnan varausjärjestelmä voidaan asettaa seuraavilla kielillä
And soon also in
Asiakkaillesi tarjoamasi palvelut voidaan kääntää kaikille kielille
Ei tarvitse ladata tai asentaa mitään. Voit toimia täysin verkkoselaimella mistä tahansa laitteesta, jopa älytelevisiosta, tai halutessasi voit myös asentaa sovelluksen mobiili- tai tablet-käyttöön
Tehosta tuottavuuttasi all-in-one-ratkaisulla
---
Hyödynnä ja hallitse yritystäsi perustyökaluilla ja joustavuudella lisätä uusia tuotteita kasvaessasi. Täysi työkalusarja päivittäiseen liiketoimintaasi ajamiseen mistä tahansa, millä tahansa laitteella, voit keskittyä saada asiakkaasi tuntemaan olonsa parhaaksi.
Hyväksy maksut milloin tahansa, missä ja missä tahansa
---
Aktivoi maksuyhdyskäytävä molempiin, hyväksy luottokortti- tai pankkimaksut asiakkailtasi ja vakuuta varaajasi varauksesta heti. Se tarjoaa myös kanta-asiakkaasi mahdollisuuden määrittää automaattiset toistuvat maksut, mikä hyödyttää kaikkia tilanne ... kätevä ja kitkaton maksuvaihtoehto kaikille.

Tämä lisäosa voidaan asentaa Stripen tai Maksekeskuksen kanssa ja se maksaa vain 49 €/kk. Lisäksi sen mukana tulee ylimääräinen kassanhallintamoduuli.
---
Ja vielä enemmän automatisointimahdollisuuksia.

Automatisoi asiakaslaskut lähettämällä tietosi Merit Aktiva -tiliohjelmistoon.

Hallitse työntekijöidesi etuja Stebbyn avulla.
< br> Tavoita oikeat ihmiset oikeilla sähköpostikampanjoilla tuomalla asiakkaasi Mailchimpiin.
Helppo varaus, millä tahansa tavalla asiakkaasi valitsevat, kaikilla laitteilla
---
Asiakkaat voivat tehdä useita varauksia ja maksuja 24/7
Laita aikataulusi verkkoon. Ota mobiiliystävällinen varaus- ja osto -widget käyttöön verkkosivustollasi
Muokkaa SMS -varausvahvistuksia ja muistutuksia
Aktivoi ja luo uudenlaisia ​​ilmoituksia: 30 päivää edellisestä käynnistä, ensimmäistä kertaa kävijät
(tulossa pian)
How to make a sports club fully automated and contactless?
---
Automatic registration, membership fees and tickets
The whole process of the client starts with the client being able to create an account independently, pay a membership fee if necessary, and buy a pass for the period suitable for registration for the training.
Instant Access to Your Fitness Center
After payment, the customer can automatically generate and send the access code via SMS / email or provide customers with an even more secure authentication system via biometric facial recognition terminals.
Automatic light on
It is possible to make the lighting system automatic and reservation-based, so that the light goes on automatically 15 minutes before the playing time and goes out at the end of the playing time.
Automatic Notifications and Acknowledgments
Reminders, Feedback and Acknowledgments
Safe for everyone. And no need for admin
---
When pandemic changed our lives, we developed new ways. Regulate booking checkin/checkout movements through the door or turnstile with cloud-based biometric (face/palm/fingerprint) time attendance and access solutions with our integration with Gatenets.

Manage everything in real time on both, PC and mobile, and easily integrate with any system via web API/SDK.
In your search to find the right solutions check out Valnes - we've built Booklux integration with them as well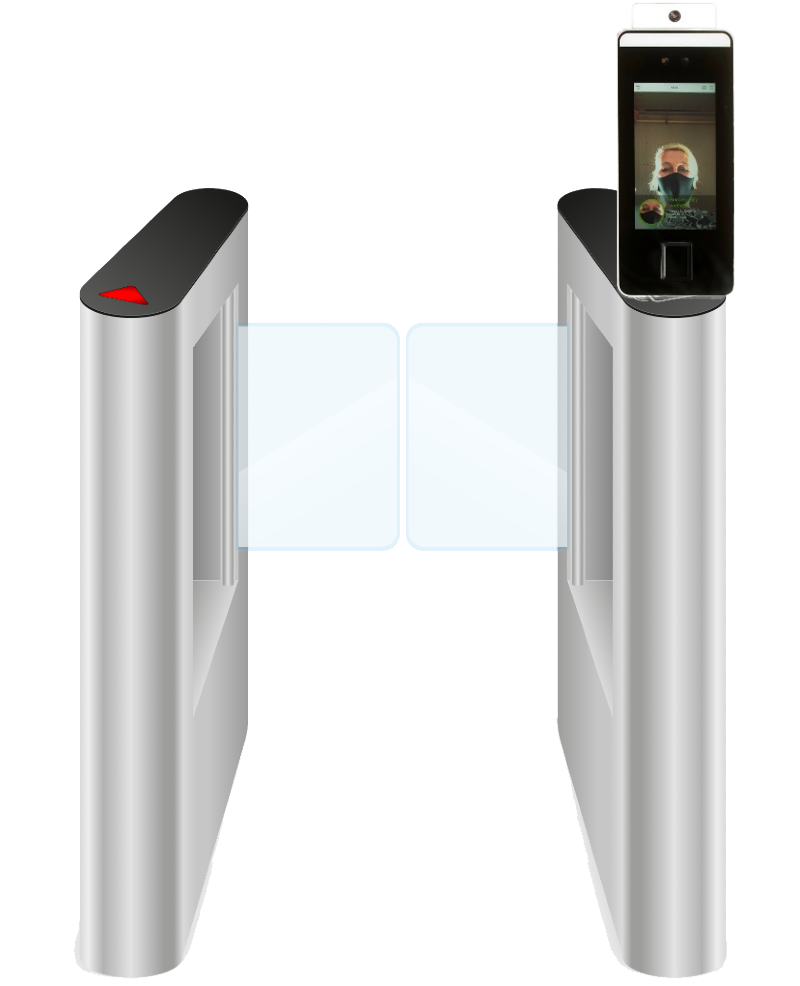 Seuraa ja tee tietoon perustuvia liiketoimintapäätöksiä
---
Hallitse yrityksesi yleistä terveyttä ja osaa jakaa resursseja, budjetoida tehokkaasti ja mitata kasvua tehokkaalla analytiikalla tietoihisi.
Lataa csv / xls kehittyneiden raakatietojen analysointia varten tai vie analytiikkaasi entistä pidemmälle integroimalla Google Analytics, Google Tag Manager ja Facebook Pixel.
150 000+


Palvellut käyttäjät
Liity 150000 käyttäjän käyttämään varausjärjestelmään - olemme työskennelleet yli 10 vuotta ja jatkamme työskentelyä joka päivä tehdäksemme tuotteistamme käyttökelpoisempia ja intuitiivisempia kaikille ihmisille
850 000+


Palvelut varattuna vuosittain
Julkaisemme vuosittain satoja ominaisuuksia ja parannuksia varmistaaksemme, että varausjärjestelmämme toimii sujuvasti ja turvallisesti samalla kun innostamme innovaatioita ja palvelemme yhä enemmän ihmisiä
Yli luottaa

1000+


Palveluntarjoajat
Meidän on luotettu digitalisoimaan ja automatisoimaan noin 200 yrityksen toimintatasot vakioasetuksista integraatioihin ja kassavirtoihin. Isot ja pienet. Liity meihin!