Allt-i-ett molnbaserat bokningsprogram som ger dig och dina kunder en smart och användarvänlig upplevelse.
Är du redo att börja? Ange ditt företags e -postadress
Gratis i 30 dagar. Inget kreditkort krävs.
Inga kontrakt. Avbryt när som helst.
Hantera och kör den överallt 24/7
---
Bokningssystem för admin och personal kan ställas in på följande språk
And soon also in
Tjänster du erbjuder till dina kunder kan översättas till alla språk
Ingen behov av att ladda ner eller installera någonting. Du kan köra helt i webbläsare från vilken enhet som helst även smart-TV, eller om du föredrar - kan även installera app för mobil eller surfplatta
Öka din produktivitet med allt-i-ett-lösning
---
Kör och hantera ditt företag med grundläggande verktyg och flexibiliteten att lägga till ytterligare produkter när du växer. Med en komplett uppsättning verktyg för att driva ditt dagliga företag var som helst, från vilken enhet som helst, kan du koncentrera dig om att få dina kunder att må som bäst.
Acceptera betalningar när som helst, var som helst, var som helst
---
Aktivera betalningsgateway till båda, acceptera kreditkorts- eller bankbetalningar från dina kunder och övertyga dina bokare om att boka direkt. Det erbjuder också dina vanliga kunder möjlighet att ställa in automatiska återkommande betalningar, en win-win situation ... bekvämt och friktionsfritt betalningsalternativ för alla.

Det här tillägget kan ställas in med Stripe eller Maksekeskus och kostar endast 49 €/månad. Dessutom kommer det med en extra kontantadministrationsmodul.
---
Och ännu fler automatiseringsmöjligheter.

Automatisera kundfakturering genom att skicka dina data till kontoprogramvaran Merit Aktiva.

Hantera dina anställdas friskvårdsförmåner med Stebby.
< br> Och nå rätt personer med rätt e -postkampanjer genom att föra dina kunder till Mailchimp.
Enkel bokning, på vilket sätt dina kunder väljer, på alla enheter
---
Kunder kan göra flera bokningar och betalningar 24/7
Lägg ditt schema online. Aktivera mobilvänlig bokning och köp -widget på din webbplats
Anpassa SMS -bokningsbekräftelser och påminnelser
Aktivera och skapa nya typer av meddelanden: 30 dagar sedan senaste besöket, första gången besökare
(kommer snart)
How to make a sports club fully automated and contactless?
---
Automatic registration, membership fees and tickets
The whole process of the client starts with the client being able to create an account independently, pay a membership fee if necessary, and buy a pass for the period suitable for registration for the training.
Instant Access to Your Fitness Center
After payment, the customer can automatically generate and send the access code via SMS / email or provide customers with an even more secure authentication system via biometric facial recognition terminals.
Automatic light on
It is possible to make the lighting system automatic and reservation-based, so that the light goes on automatically 15 minutes before the playing time and goes out at the end of the playing time.
Automatic Notifications and Acknowledgments
Reminders, Feedback and Acknowledgments
Safe for everyone. And no need for admin
---
When pandemic changed our lives, we developed new ways. Regulate booking checkin/checkout movements through the door or turnstile with cloud-based biometric (face/palm/fingerprint) time attendance and access solutions with our integration with Gatenets.

Manage everything in real time on both, PC and mobile, and easily integrate with any system via web API/SDK.
In your search to find the right solutions check out Valnes - we've built Booklux integration with them as well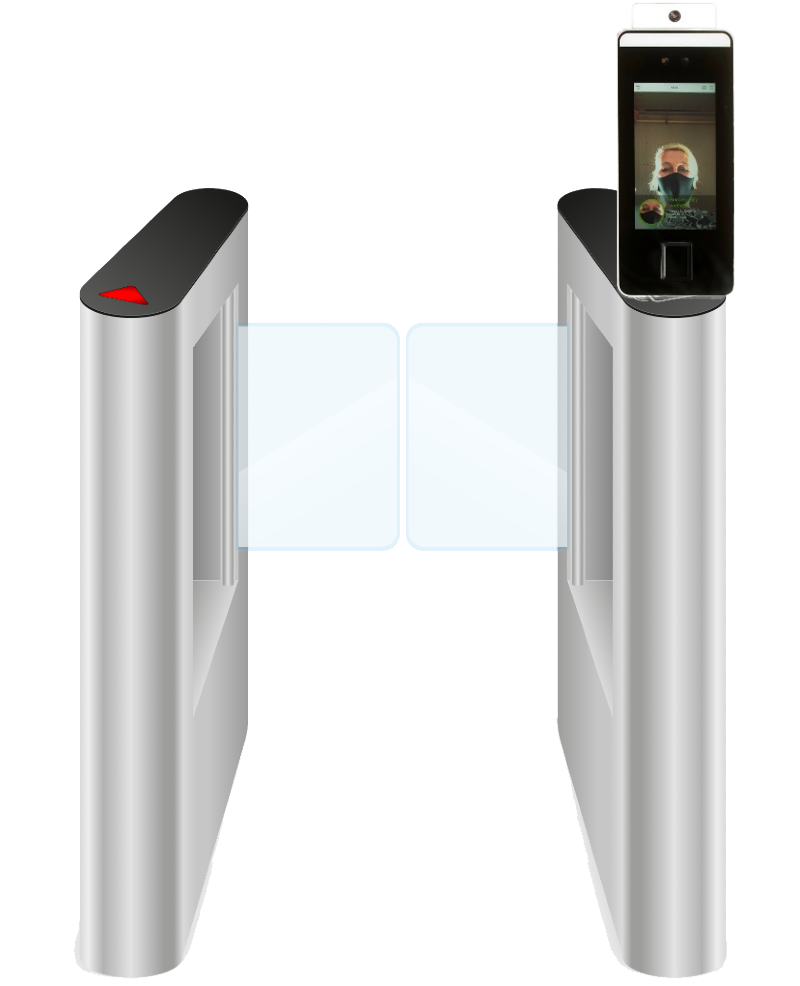 Spåra och fatta välinformerade datadrivna affärsbeslut
---
Hantera ditt företags övergripande hälsa och vet hur du fördelar resurser, budgetar effektivt och mäter din tillväxt med kraftfull analys i dina data.
Ladda ner csv / xls för avancerad rådata -analys eller ta din analys ännu längre med våra integrationer till Google Analytics, Google Tag Manager och Facebook Pixel.
150 000+


Användare betjänade
Gå med i bokningssystem som används av 150000 användare - vi har arbetat 10+ år och fortsätter att arbeta varje dag för att göra vår produkt mer användbar och intuitiv för alla människor
850 000+


Tjänster bokade årligen
Vi släpper hundratals funktioner och förbättringar varje år för att se till att vårt bokningssystem fungerar smidigt och säkert samtidigt som vi driver innovation och tjänar fler och fler människor
Betrodd av över

1000+


Tjänsteleverantörer
Från standardinstallation till integreringar och kassaflöden har vi fått förtroende för att digitalisera och automatisera driftnivåer kring 200 företag. Stora som små. Gå med oss!