Dienstverlenende bedrijven -


Betrouwbare en eenvoudig te gebruiken boekingsoftware en apps.

#%home_title2%#

Alleen 19.95 USD

PER MAAND + BELASTING

Extra Agenda 5.25 USD

Probeer 30 dagen gratis
Een uitgebreide online planningssoftware voor teams van elke omvang.
Ons superflexibele Dienstverlenende bedrijven boekingssysteem is ideaal om 24/7 boekingen te accepteren, personeel te beheren en meer klanten te krijgen en is perfect voor
Werkt overal

- op internet en Android, Apple-apparaten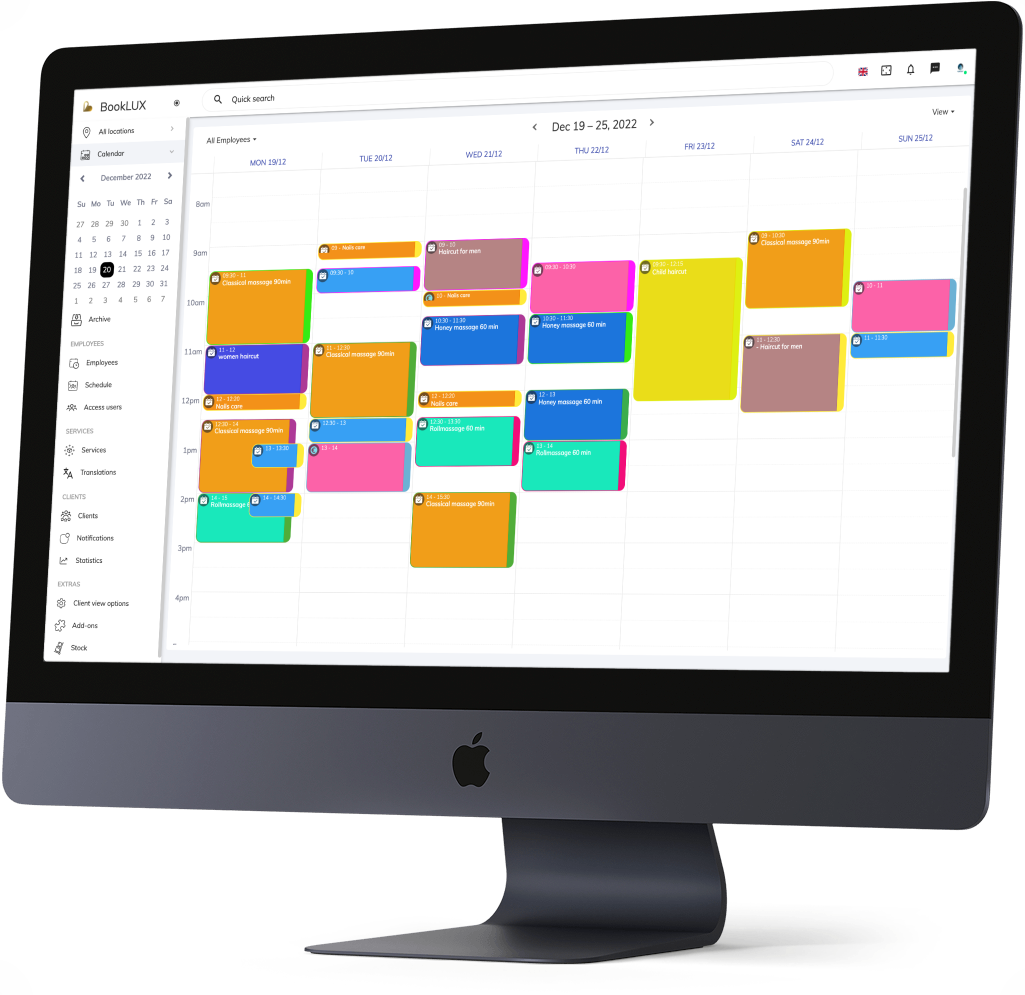 • Zoeken
• Pas uw weergave van de boekingskalender volledig aan.
• Instellingen geven je volledige controle over boekingen.
De inhoud van ons boekingssysteem is responsief om ervoor te zorgen dat het er geweldig uitziet op alle apparaten - gebruik het op desktop, laptop, tablet en telefoon.
Het Booklux afsprakenplanningssysteem werkt soepel en veilig met Windows-, macOS-, iOS- en Android-apparaten.
100+ boekingssysteemfuncties die u echt nodig heeft.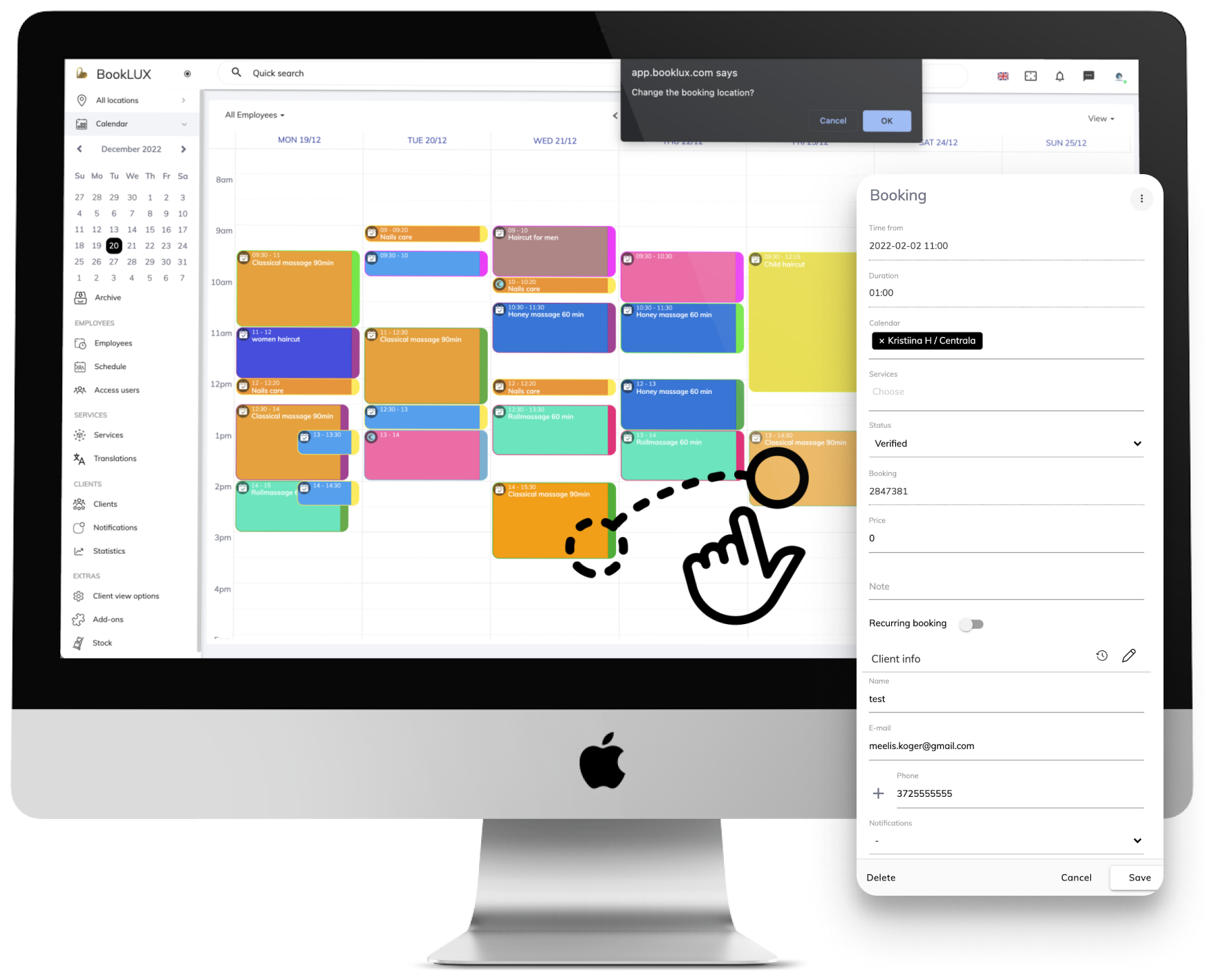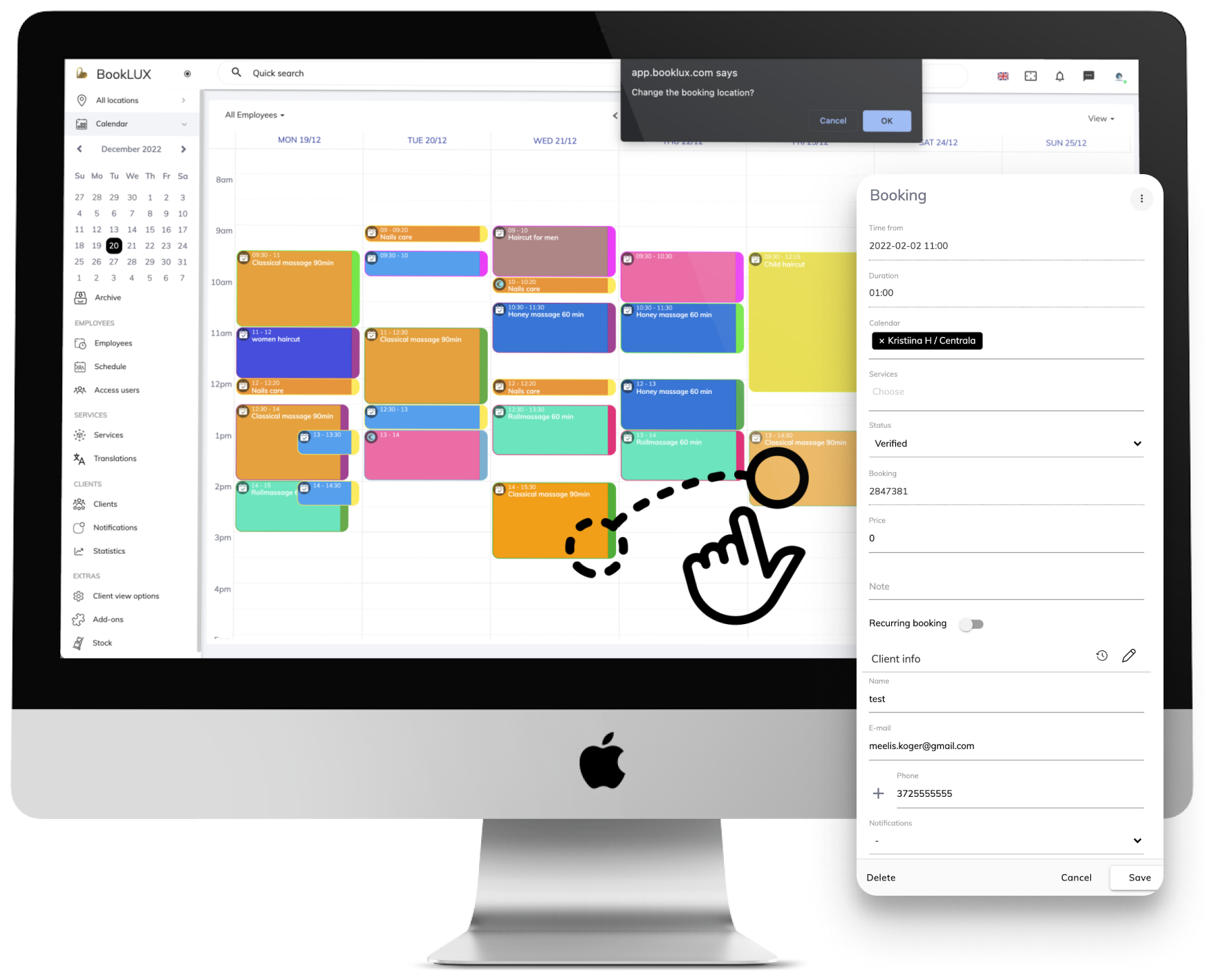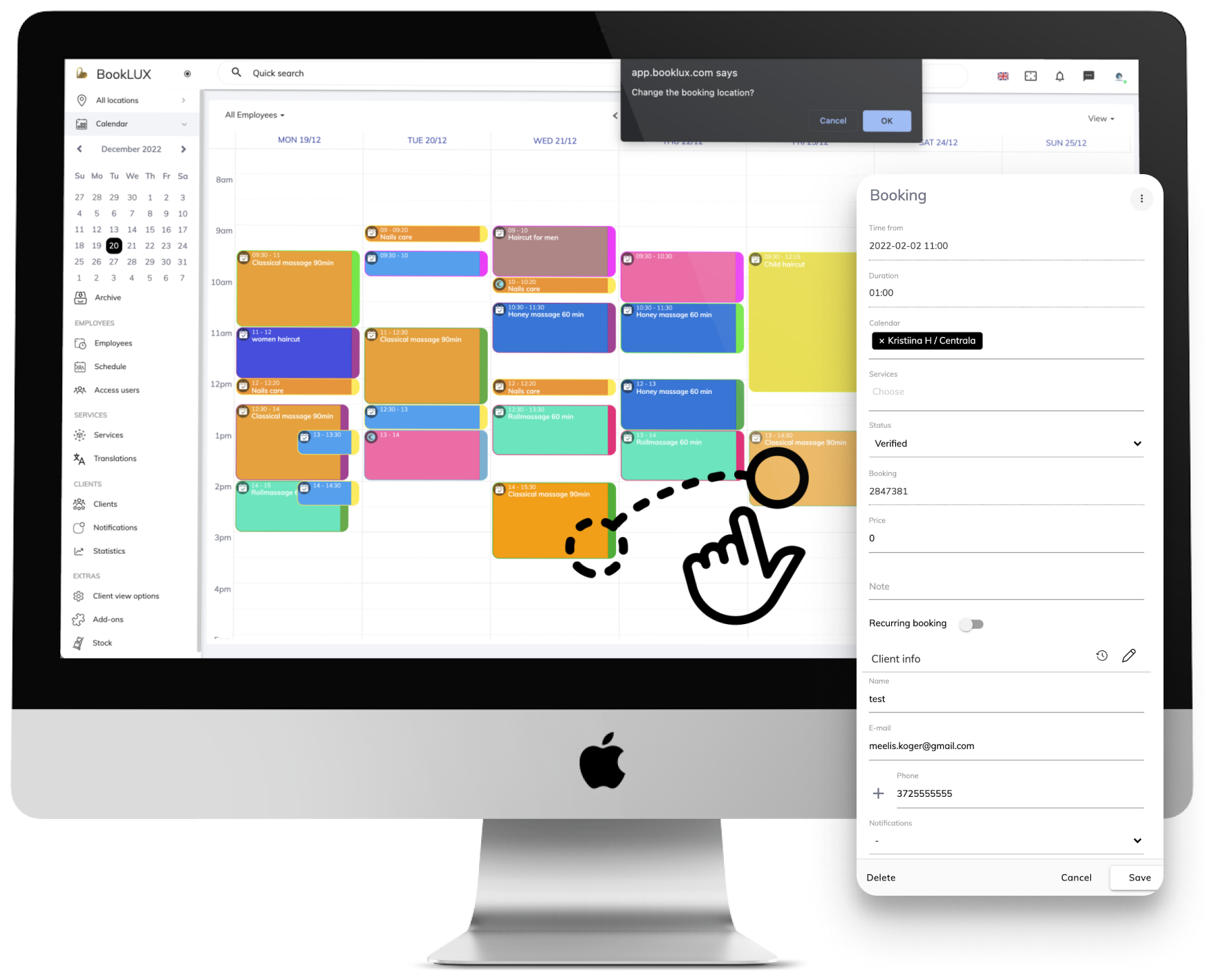 Pas uw weergave van de boekingskalender volledig aan.
Beheer eenvoudig werkschema's.
Maak en beheer eenvoudig accounts van uw personeel.
U wordt direct op de hoogte gehouden van boekingen.
Instellingen geven je volledige controle over boekingen.
Configureer aangeboden diensten naar uw behoeften.
Zorg ervoor dat klanten bij u terugkomen met persoonlijke details en beloningen.
U kunt al uw boekingsinhoud aanpassen en vertalen naar elke taal, inclusief gepersonaliseerde e-mails en sms-berichten.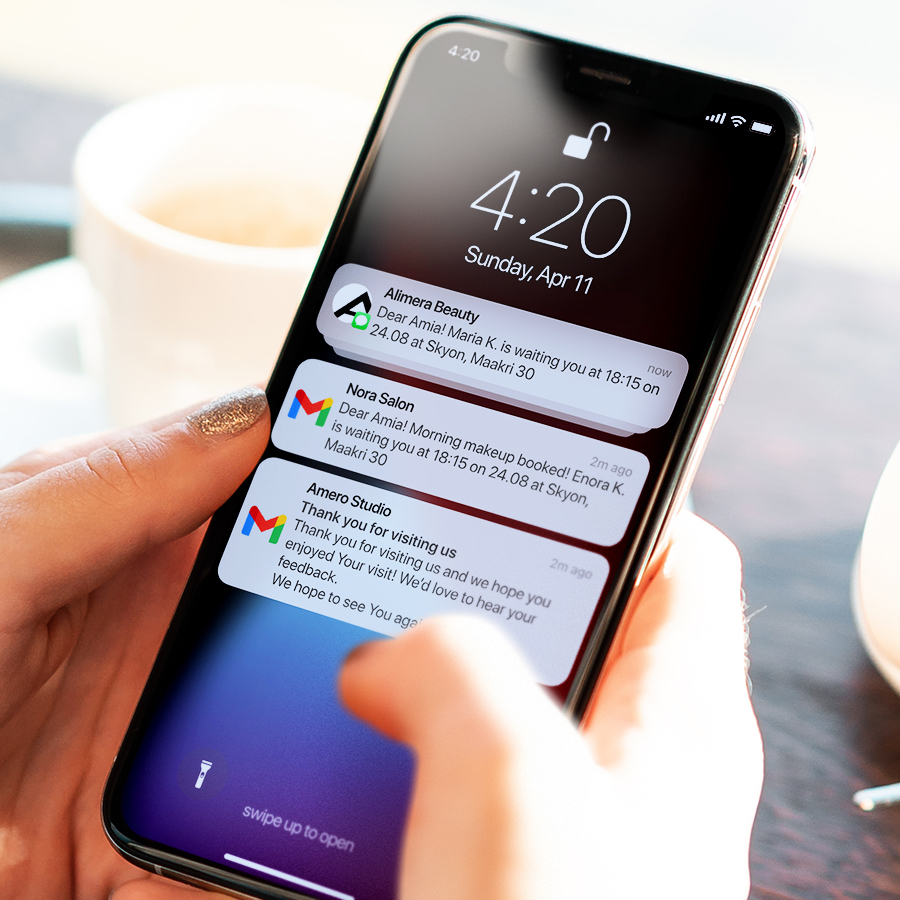 Elke klant en boeking

wordt automatisch ingevoerd in de database.
Boekingen en klantnotities personaliseren en overtreffen klantervaringen.
Opmerkingen die u en uw klant gemakkelijk kunnen toevoegen, helpen u zich voor te bereiden - om de voorkeuren, speciale behoeften, allergieën, te vermijden producten en geschikte producten van de klant te kennen om op tijd in te slaan.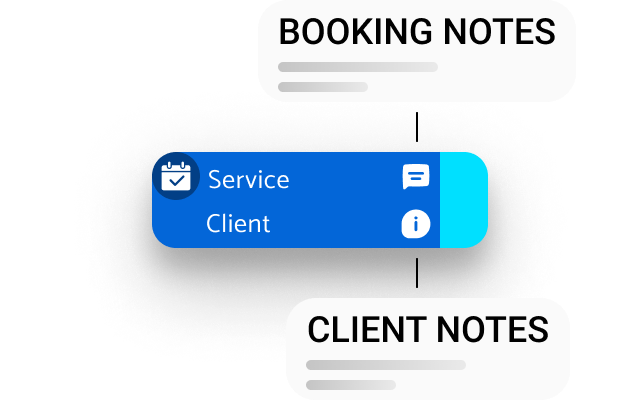 Boekingsgeschiedenis geeft inzicht in innovatie en slimme zakelijke beslissingen.
Boekingsgeschiedenis helpt om te weten wat nieuwe services aanbevelen aan klanten. Gedragsgeschiedenis geeft ook input voor zakelijke beslissingen, zoals het toevoegen van een betalingsoptie voor het geval uw klanten veel late annuleringen of niet-verschijningen hebben.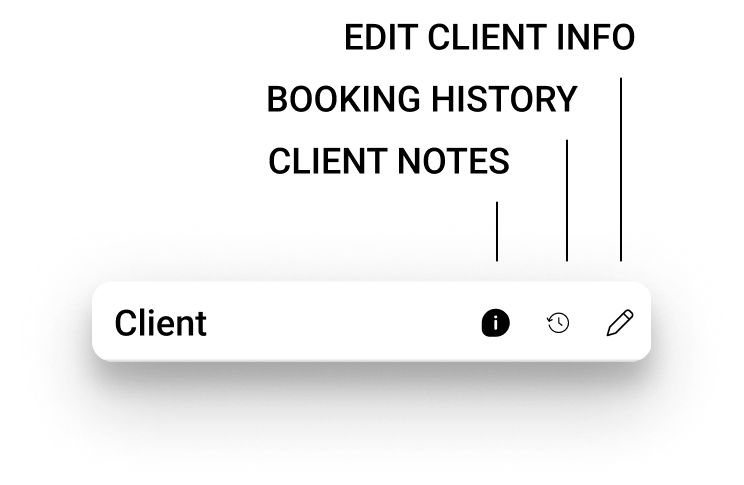 Welkom nieuwe klanten over de hele wereld.
Hoe groot of klein uw bedrijf ook is, de online boekingssoftware van Booklux past zich gemakkelijk aan uw behoeften aan.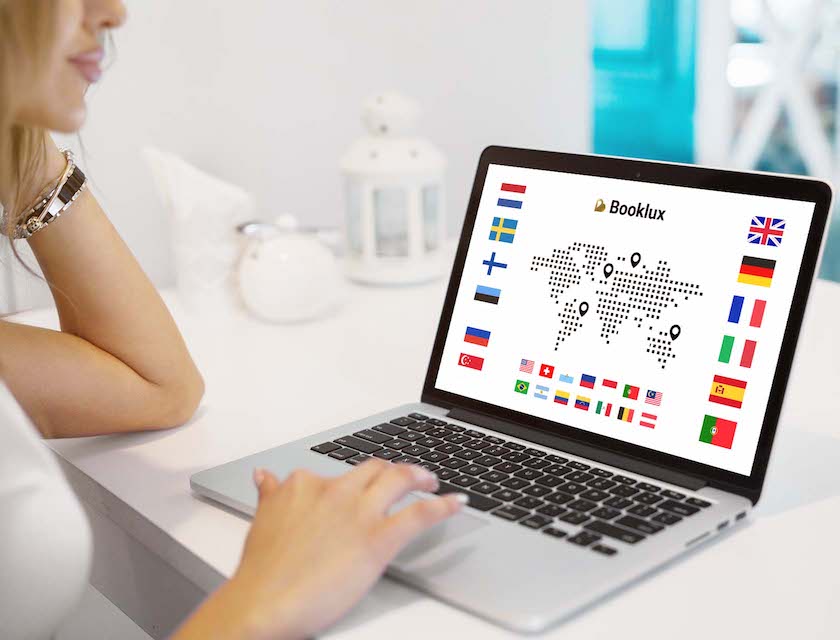 Laat krachtige apps het boeken
eenvoudig en leuk maken
Ons gerenommeerde en veilige afsprakensysteem is ontworpen om boekingen gemakkelijk en comfortabel te maken voor zowel u als uw team en uw klanten!
De app voor boekingsbeheer geeft je de vrijheid om je boekingen en personeel
overal vandaan te beheren.
Booklux-app voor boekingsbeheer is een bijna perfecte mix van eenvoud en alle functionaliteit. Beheer eenvoudig uw boekingen en personeel met een paar klikken, overal en altijd binnen handbereik.

Boekingsoverzicht en opnieuw boeken in slechts 3 klikken!
• De app voor het boeken van klanten is eenvoudig en uiterst gebruiksvriendelijk.
• Bespaar geld op betaalde sms-herinneringen met directe app-boekingsbevestigingen en 24 uur van tevoren herinneringen.
• Vertrouwen in het klantenbestand door gevalideerde contactgegevens geeft de mogelijkheid om indien nodig contact op te nemen met klanten.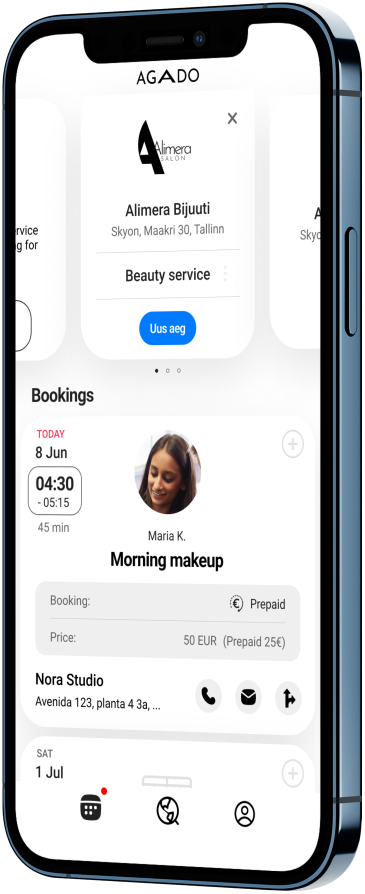 Voor klanten komen de beste gebruikerservaring en de meeste voordelen met het boeken van afspraken met onze speciale applicatie Agado. Onze inhoud is responsief om ervoor te zorgen dat deze er geweldig uitziet op alle apparaten - op desktop, laptop, tablet en telefoon. Bovendien wordt het geleverd met een wachtwoordvrije betere gebruikerservaring.
Onze applicatie voor het boeken van klantafspraken Agado werkt uitstekend met alle Windows-, macOS-, iOS- en Android-apparaten.
Voeg op tijd en behoefte meer functies voor boekingsbeheer toe.
Onze online software voor het plannen van afspraken is zo volledig uitgerust en heeft alles wat u nodig heeft om uw bedrijf te laten groeien en beheren in één gebruiksvriendelijke en krachtige gebruikersinterface! We zijn er om uw bedrijf te ondersteunen in elke fase van uw groei.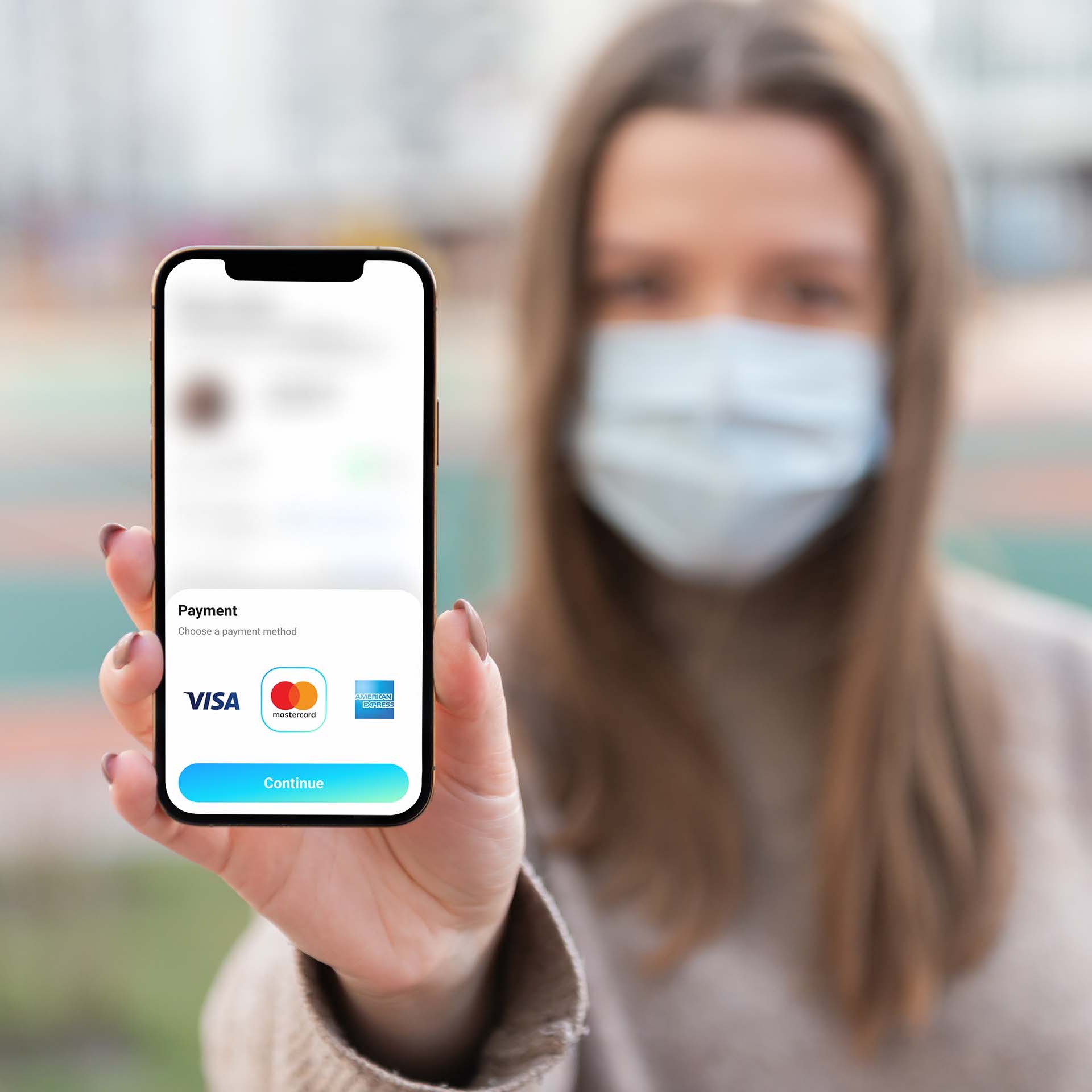 Voeg online betalingen toe aan uw boekingen.
Verminder dure no-shows en last-minute annuleringen
Vanaf 40.95USD/maand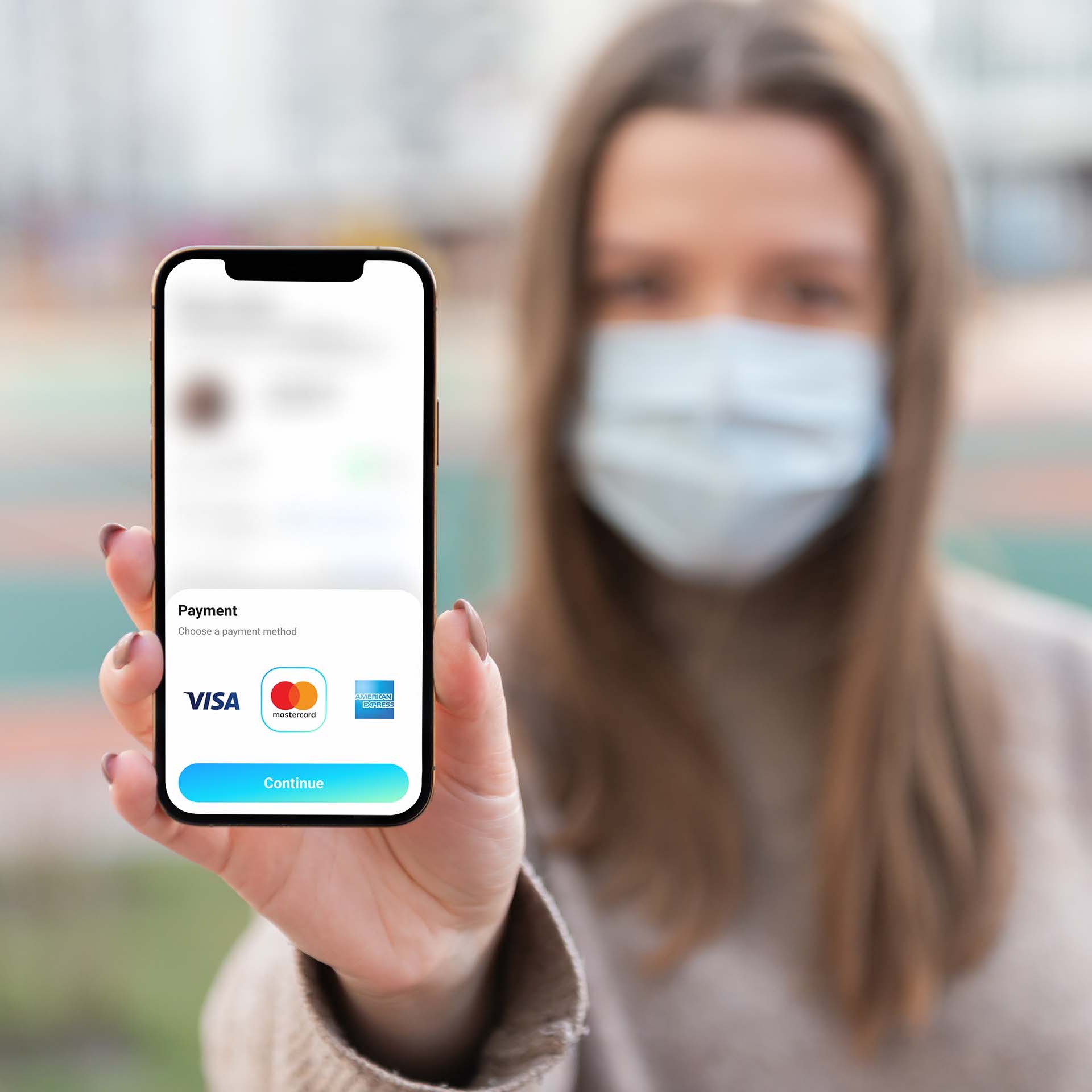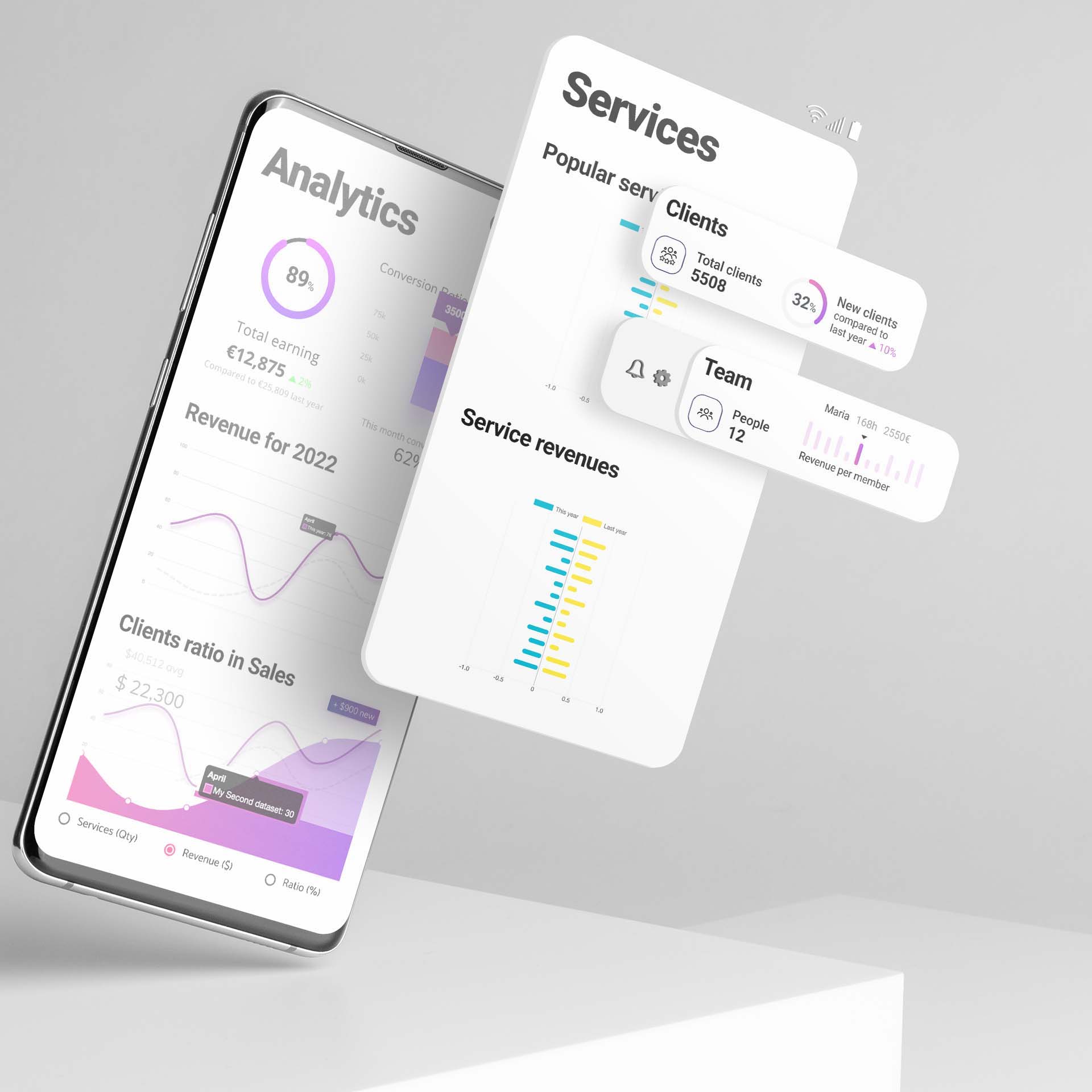 Gegevensgestuurde analyse.
Booklux houdt elke boeking bij om u een actueel en relevant overzicht te geven. Analyse van ons boekingssysteem toont de verhouding tussen nieuwe klanten en winstgevende en populaire diensten.
Vrij!
Functie al inbegrepen!
Optimaliseren met Pro-tools
U kunt boekingsgegevens downloaden en exporteren voor geavanceerde analyse. Meet, optimaliseer en bouw doelgroepen voor uw advertentiecampagnes met onze boekingssysteemintegratie met Google Analytics, Google Tag Manager en Facebook Pixel.
Vanaf 19.95USD/maand
Facebook-pixel
Google Tag Manager
Google Analytics
Bereik de juiste mensen
met prachtig ontworpen e-mailcampagnes door geselecteerde klantgroepen of alle klanten naar Mailchimp te exporteren.
Vanaf 19.95USD/maand
Voorraadbeheer
Geeft je overzicht van verkopen en welke producten je op tijd moet bestellen.
Vanaf 19.95USD/maand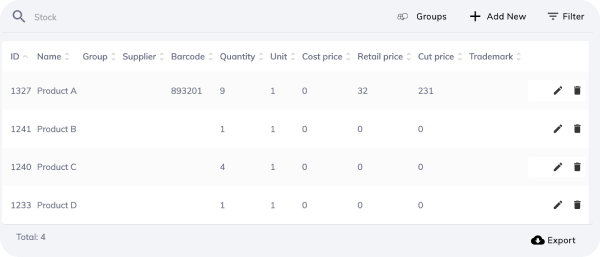 Groot scherm. Of kioskmodus
Toon overzicht van boekingen op externe monitor of tv. Of gebruik de kioskmodus als 24/7 selfservice check-in.
40.95USD/maand*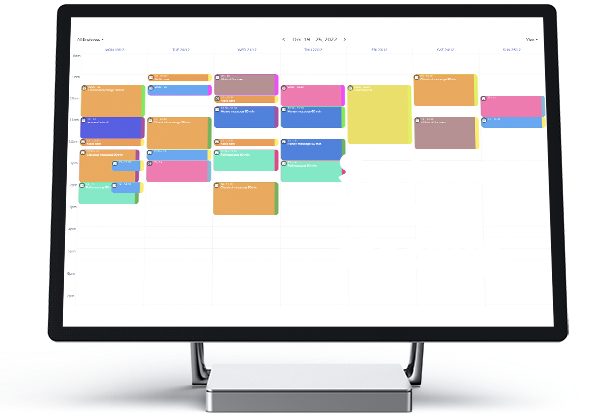 API
Bouw uw aangepaste boekingssysteemoplossing of nieuwe integraties tussen verschillende applicaties die uw klanten gebruiken.
Vanaf 40.95USD/maand
Veilig in de cloud
Je gegevens en zuurverdiende verkopen zijn veilig, met een back-up op sterk beveiligde Amazon AWS Cloud-servers die voldoen aan de hoogste normen van betrouwbaarheid en gegevensbeveiliging.
Laat slimme automatiseringen het werk voor je doen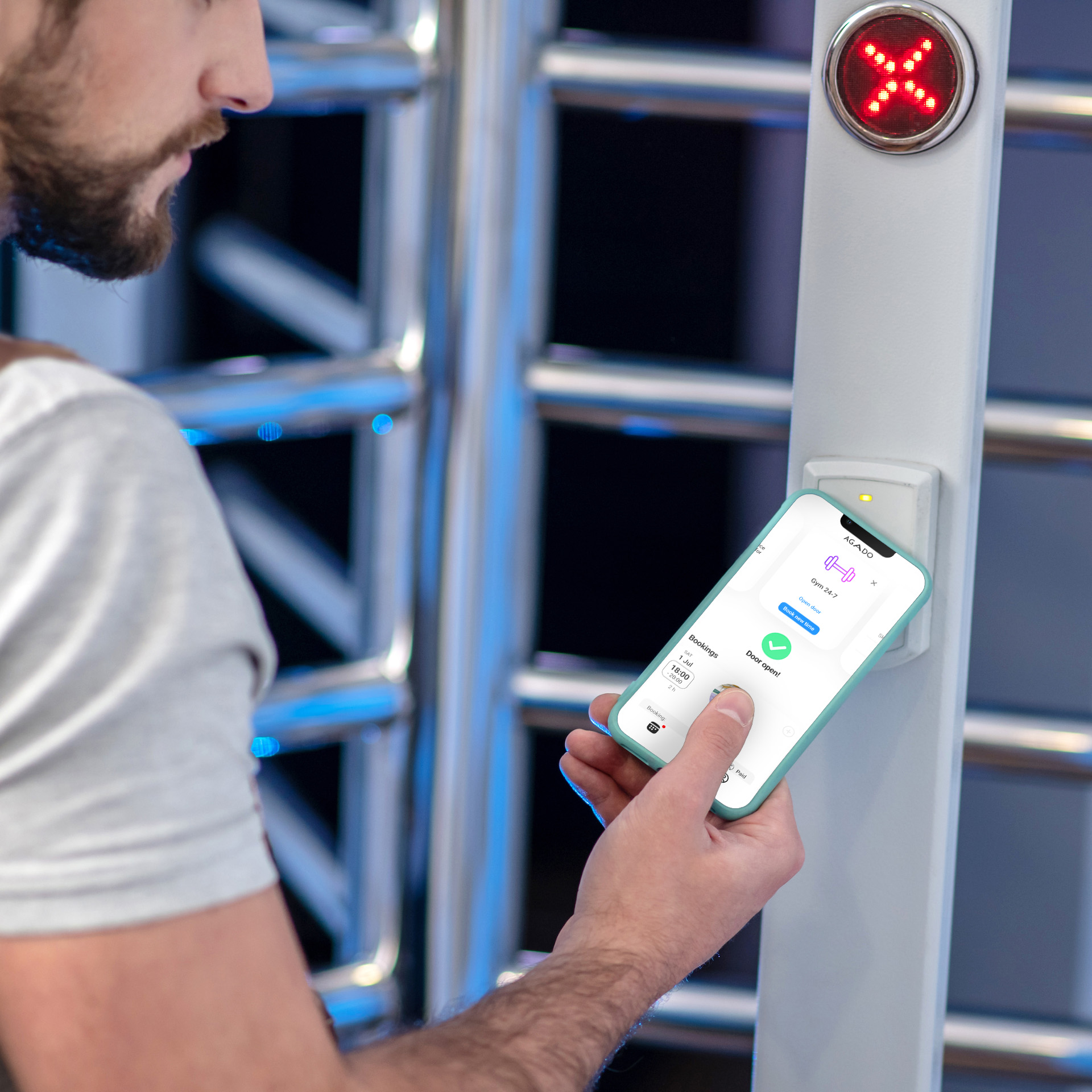 Directe toegang met code of kaart
Na succesvolle boeking en betaling ontvangt de klant automatisch gegenereerde toegangscode via sms / e-mail om uw faciliteit te betreden. U kunt instellen hoeveel minuten voor aanvang van de boeking klanten kunnen invoeren met code of kaart
82.95USD/maand*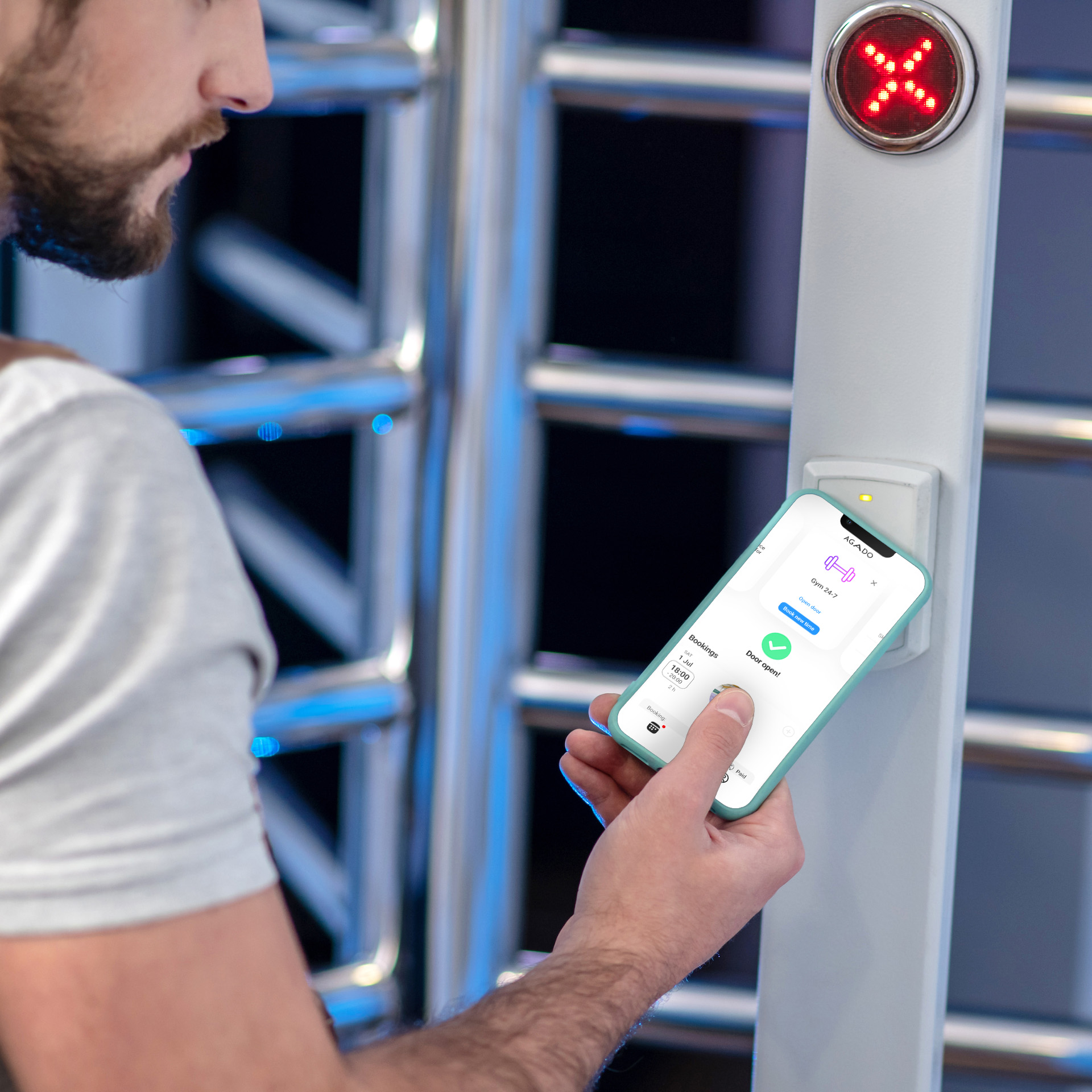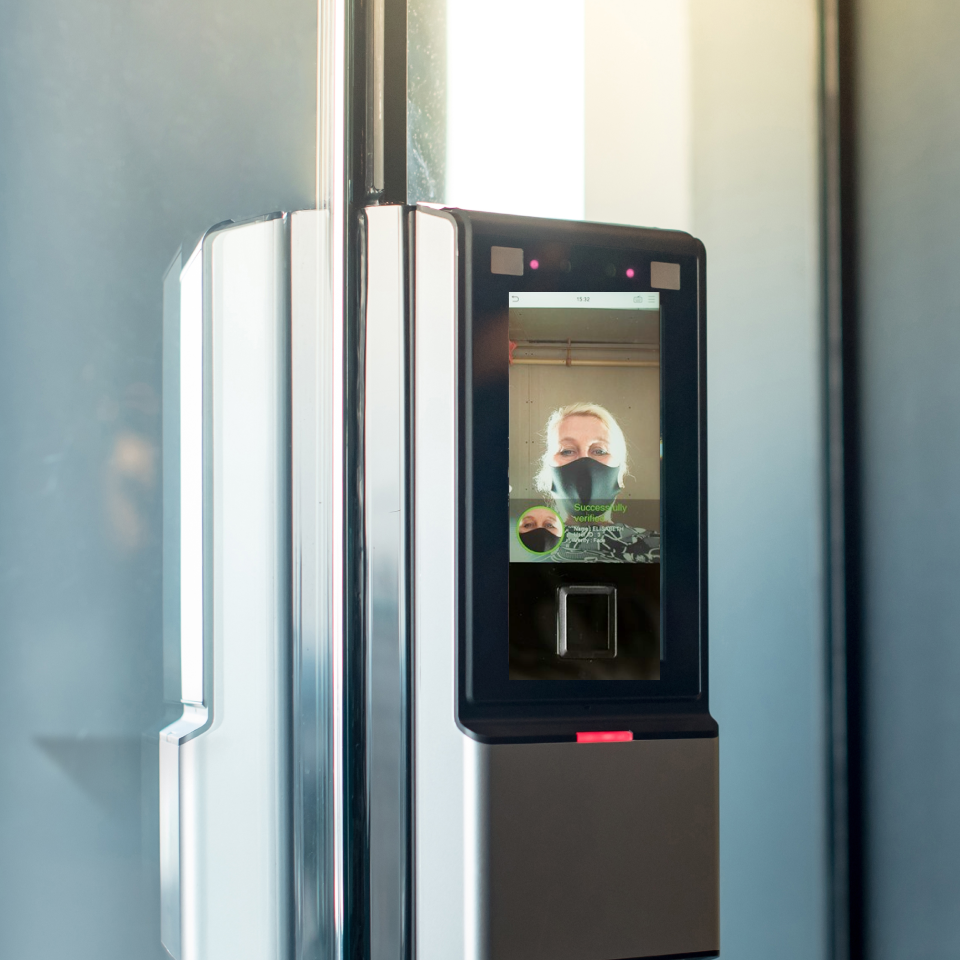 Veilige en contactloze biometrische toegang
Regel de bewegingen van uw klanten door de deur of tourniquet met betrekking tot boekingen en openingstijden met onze Gatenets cloudgebaseerde biometrische toegangsoplossingen - die klanten kunnen herkennen aan hun gezicht, handpalm of vingerafdruk.
82.95USD/maand*
Leer meer
Automatische verlichting
U kunt veel geld besparen op elektriciteitsrekeningen door uw verlichtingssysteem te automatiseren op basis van boekingen - zodat de lichten bijvoorbeeld 15 minuten voor de speeltijd automatisch aangaan en aan het einde van de speeltijd uitgaan.
124.95USD/maand*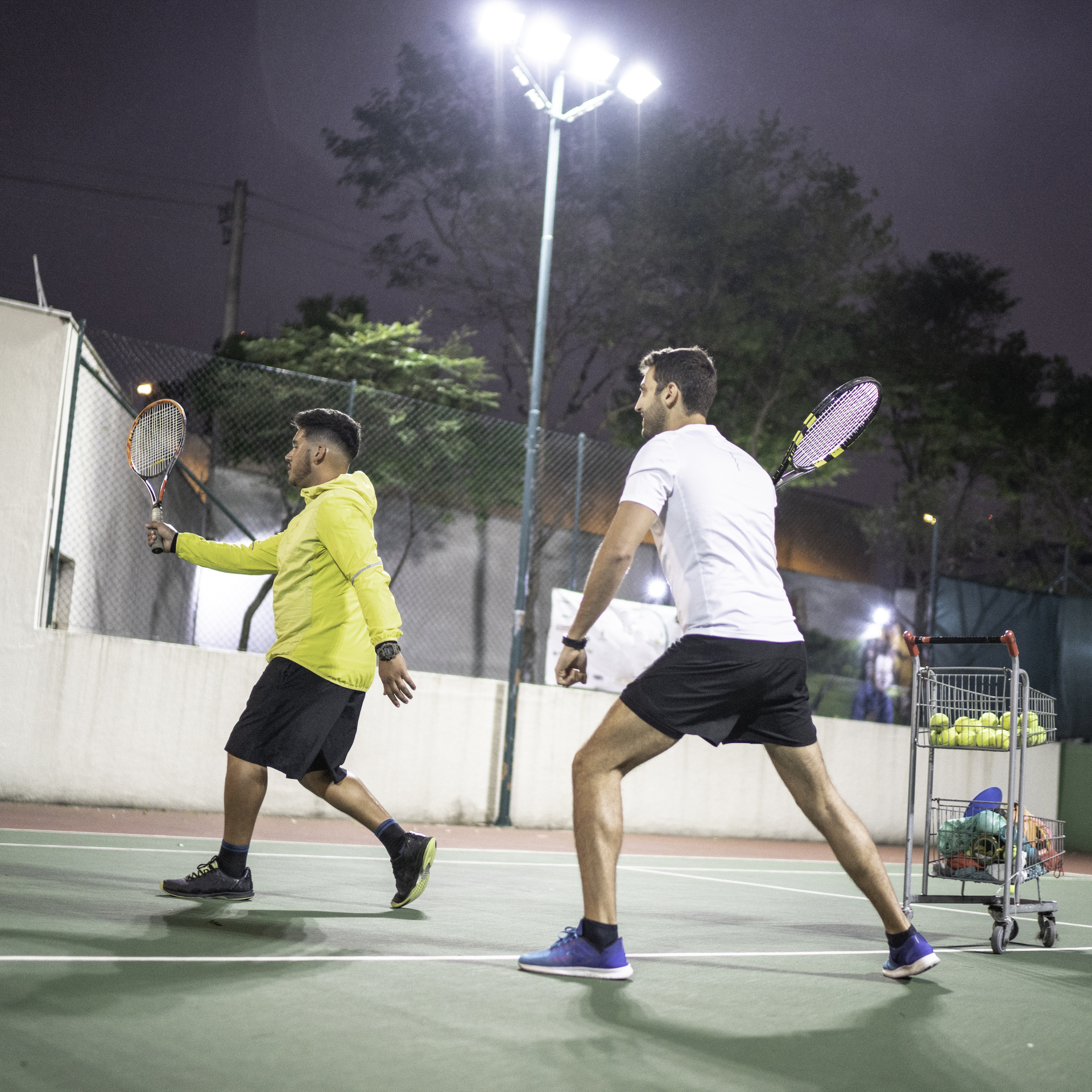 lidmaatschappen
Maak lidmaatschappen aan voor uw vaste en loyale klanten om speciale kortingen of prijzen aan te bieden als ze online afspraken boeken.
Vanaf 51.45USD/maand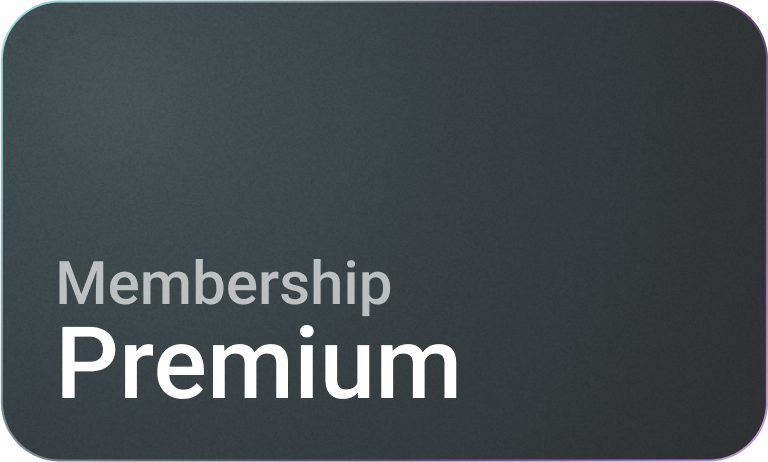 Flexibele betalingen
Bespaar uzelf het gedoe van terugbetalingen en kosten van bankkosten en overboekingstijden door uw klanten een flexibel annuleringsbeleid aan te bieden waarmee ze het geld van de vorige annulering opnieuw kunnen gebruiken om een nieuwe tijd te boeken.
Vanaf 40.95USD/maand
Wachtlijst (voor sport)
Wanneer de inschrijving van een evenement de maximale capaciteit heeft bereikt, kunnen mensen ze eenvoudig met een klik op de knop toevoegen aan een wachtlijst. Ons boekingssysteem stuurt automatisch een instant message wanneer de plek vrijkomt.
Vanaf 19.95USD/maand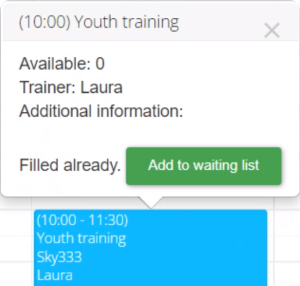 Facturering
Optie om een functie toe te voegen waarbij bij succesvolle betaling automatisch een factuur naar de klant wordt verzonden en een kopie ervan naar u.
Vanaf 19.95USD/maand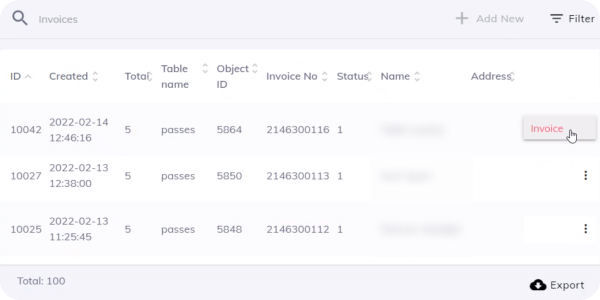 Innovatie
Veilige communicatie en alle gegevens worden dagelijks ondersteund. We integreren met marktleiders om voor uw gegevens te zorgen en brengen elk jaar honderden functies en verbeteringen vrij om ervoor te zorgen dat het boekingssysteem soepel en veilig werkt, terwijl we innovatie stimuleren en steeds meer mensen bedienen en onze producten beter maken.
Seizoensgebonden of periodieke kortingen
Seizoenskorting kan een legitieme, slimme manier zijn om het hele jaar door prijzen aan te passen voor gebruik en speciale aanbiedingen die zijn gekoppeld aan belangrijke evenementen of feestdagen.
Vanaf 19.95USD/maand

We zijn vertrouwd en hebben samengewerkt om de niveaus van de bedrijven van onze klanten in meer dan een decennium te digitaliseren en te automatiseren.
Elke dag helpt het krachtige maar gebruiksvriendelijke online reserveringssysteem van Booklux om duizenden van onze klanten over de hele wereld professioneel van dienst te zijn en te laten groeien, zodat ze zich kunnen concentreren op wat echt belangrijk is in hun bedrijf. Ons bescheiden digitale vertrouwen komt voort uit uitgebreide ervaring en knowhow in meer dan 10 jaar in het bouwen van cloudgebaseerde online boekingsservices. We staan altijd klaar om u en uw klanten op welke manier dan ook te helpen, van het beantwoorden van uw specifieke vragen tot het geven van suggesties voor het implementeren van uw unieke vereisten.
150 000+
gebruikers bediend
850 000+
diensten die jaarlijks worden geboekt
10+
jaar in de boekingscloud-business
Ontvang uw
1e boeking

binnen enkele minuten!
Supersnelle en gemakkelijke installatie!
Het maandbedrag is exclusief btw of sms-berichten (optioneel). *Prijs is exclusief apparaten en installatiewerkzaamheden.